Defend 340B March & Rally
The Defend 340B March is happening from 12:00 p.m. – 3:00 p.m. August 3rd, 2022 on Capitol Hill in Washington D.C.
The DEFEND 340B Rally will be held the night before on August 2nd, 2022 in National Harbor, MD. and will include speakers, food and beverages, as well as sign making and socializing in preparation for the March.
Each walker, and his or her supporters back home, will have the opportunity via CV340B.org to send an email, tweet, or phone call to their members of Congress to protect 340B for their communities.
Defend 340B Rally & Pizza Party
Date: Tuesday, August 2, 2022
Time: 5:30 p.m. – 7:30 p.m. ET
Location: Capitol Canopy, 153 National Plaza, Oxon Hill, MD 20745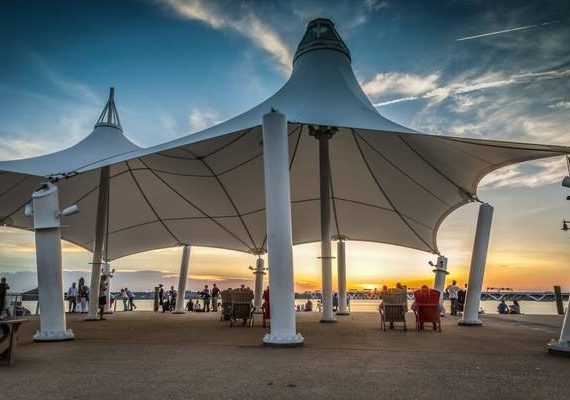 Defend 340B March
Date:  Wednesday, August 3, 2022
Time:  12:00 p.m. – 3:00 p.m. ET
Transportation TO March
Location:  201 Waterfront Street National Harbor, Maryland 20745
Buses will load at the Gaylord St. George bus loop. This is on the Second floor NOT the lobby floor. Go past Woodrow Wilson Conference Room and straight out the doors. Please look for volunteers in purple shirts to direct you.
11:30a – 12:00p Bus 1 Loading
12:00p Bus 1 Leaving for Stanton Park
12:00p – 12:30pm Bus 2 Loading
12:30p Bus 2 Leaving for Stanton Park
Gathering on Capitol Hill Prior to March
Location:  Stanton Park, 4th St NE, Washington, DC 20002
End Point of March
Location: Constitution NW & 1st St NW Washington, DC 20002
Transportation FROM the March
Location:  Peace Monument, Corner of 1st NW and Pennsylvania Ave NW, Washington, DC 2002
Bus loading begins at 3 p.m.
Bus 1 will be returning to National Harbor
Bus 2 will go directly to Washington Reagan/DCA airport.
Community Voices for 340B (CV340B) is a national, not for profit organization seeking to raise awareness of the important role that the 340B Program plays in protecting and improving health care access and the quality of care for communities nationwide.
Together we will march on Capitol Hill to fight with communities that benefit from the 340B Program across our country.
Who will you march for?
RSVP
March with us on August 3rd, 2022 to defend 340B. Details will be provided via email to all marchers prior to arriving in Washington D.C.
These events are not affiliated with the 340B Coalition Summer Conference.