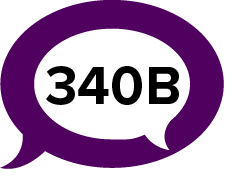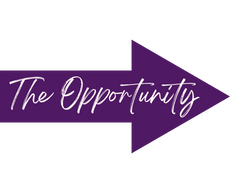 The 340B Campaign
Fighting Together  for 340B
The pharmaceutical industry has declared war against the 340B program.
More than twenty of the largest manufacturers are unlawfully and unilaterally restricting access to 340B pricing on drugs dispensed by contract pharmacies and that number is sure to grow.  If manufacturers can condition their participation in the program in this manner, imagine what other conditions they might apply in the future.  They could, for example, only offer discounts on direct manufacturer purchases or require covered entities to enter into onerous compliance agreements as a condition of receiving 340B drugs.
The time is now to defend the 340B program.  The safety net community needs to unite and launch a national campaign to increase public awareness of both the 340B program's vital role in supporting public health and the pharmaceutical industry's unconscionable attacks on the program.  Noticeably missing from the current debate about the 340B program are the voices of the patients and communities that ultimately benefit from the program.  Safety net hospitals, clinics, and their respective advocacy organizations have done their best to defend the program, but there is a distinct need to personalize the program and to tell the story of how it affects individual lives in tangible ways.  Those community voices will ultimately be the ones that can best elevate the discussion beyond the rhetoric of the pharmaceutical industry.
340B CAMPAIGN SPONSORSHIP OPPORTUNITIES
JOIN US AS A CAMPAIGN SPONSOR to help preserve and protect the 340B program, especially against industry attacks on the contract pharmacy program.  Your sponsorship supports our digital engagement campaign to elevate the stories of hospitals, clinics, individuals, and community leaders on why the 340B program must be protected.  The campaign seeks to demonstrate how a sustained and vibrant 340B program protects medically vulnerable populations and improves public health.
Campaign sponsors can choose to remain anonymous.
With your contribution, CV340B will work with you to create a customized digital engagement employing one or more of the following options.
Targeted Social Media
Ad Campaign
Target prospective advocates and supporters
Elevate the 340B message using ads focused on specific groups most likely to take action to defend 340B
Targeted Search Engine Ad Campaign
Target individuals who are searching for information on the 340B program
Amplify our messages above 340B antagonists
Production of Print and
Digital Campaign Content
Create compelling content to spread the 340B message to individuals and organizations who need to hear it
Customize to target audience
Contributions to CV340B support its current advocacy and education work, including the following:
Production of a Campaign Video
Uses a highly effective format
Informs the general public about 340B
Takes as little as 15 minutes to record, and can be done via zoom or by self-recording
Click here to get started
Outreach Efforts to National and Local Publications
Engage with local and national publications ensuring their message and mission are shared far and wide.
Devote the time and resources to impactful content creation and distribute factual information to the public.
National Advocacy Webinars
Create a virtual space for interaction and engagement and connects with stakeholders who share CV340B's commitment to defending 340B.
Partner with your organization to host 340B education sessions for your C-Suite, Board members, or staff.
Click here to join our Regional Advocacy Groups
We are STRONGER TOGETHER and will keep you and your organization apprised of campaign progress every step of the way through regular  updates and complimentary invites to all campaign events.
Ready to Sponsor? Click Here.
Want more information, email rhiannon.marshall@CV340B.org